CLIMATE CHANGE CONFERENCE UAE, DUBAI.
Conference Dates Thursday, 30 November to Tuesday, 12 December 2023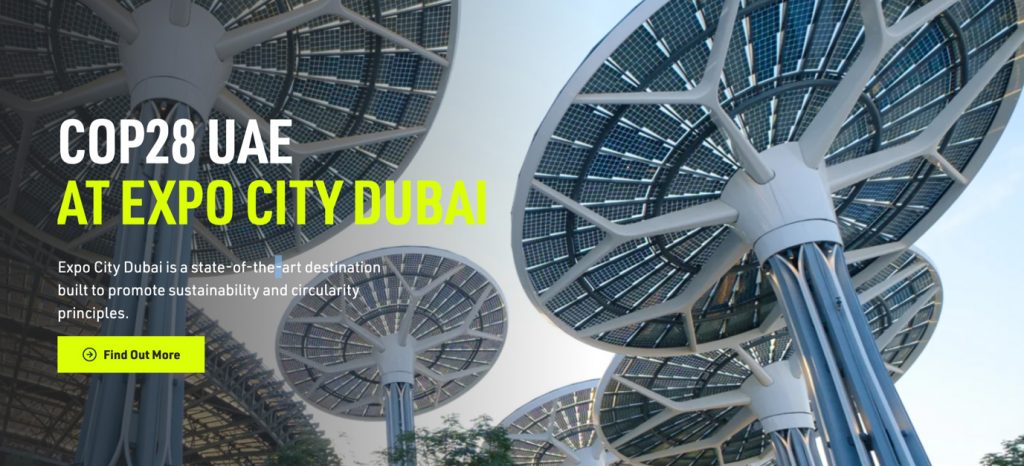 POPULATION PROJECTIONS DIAGRAMS. (summary diagrams taken from the United Nations, Department of Economic and Social Affairs "World Population Prospects 2022)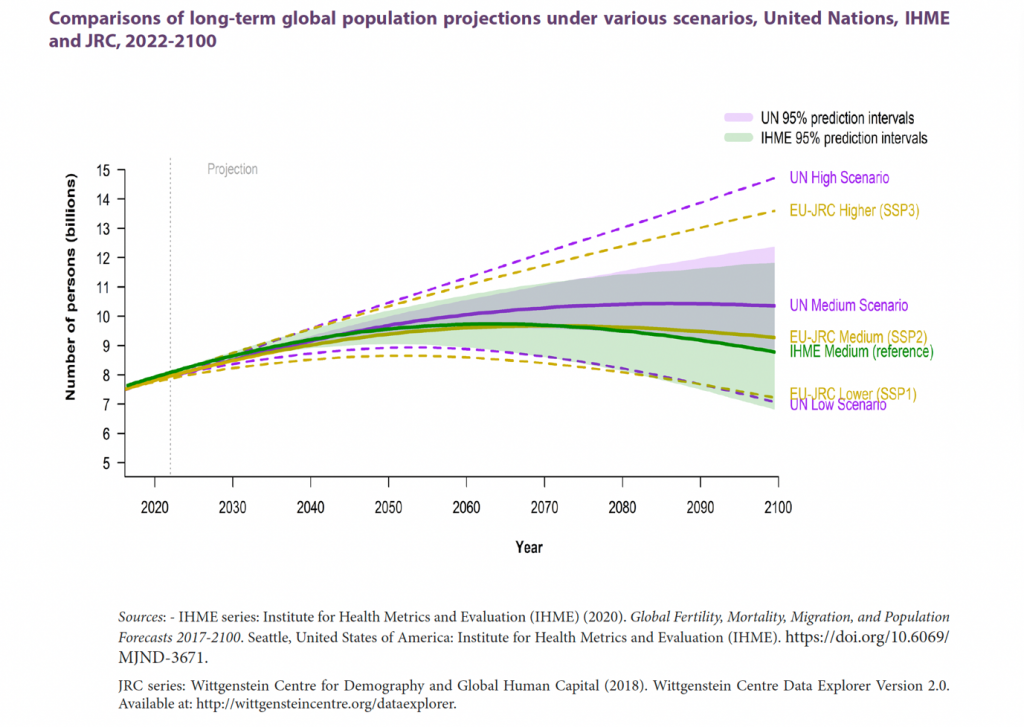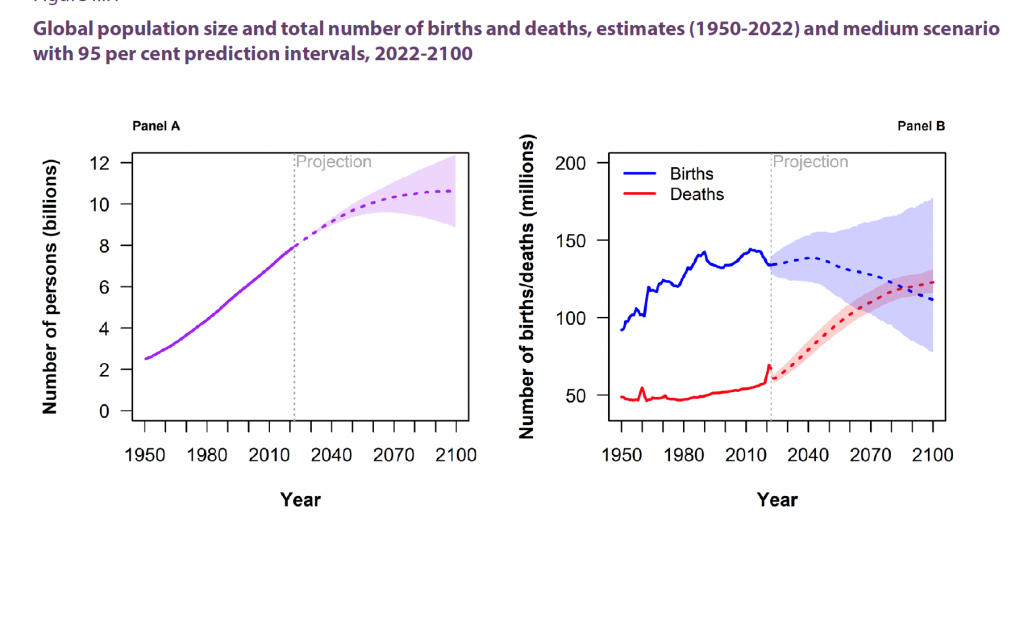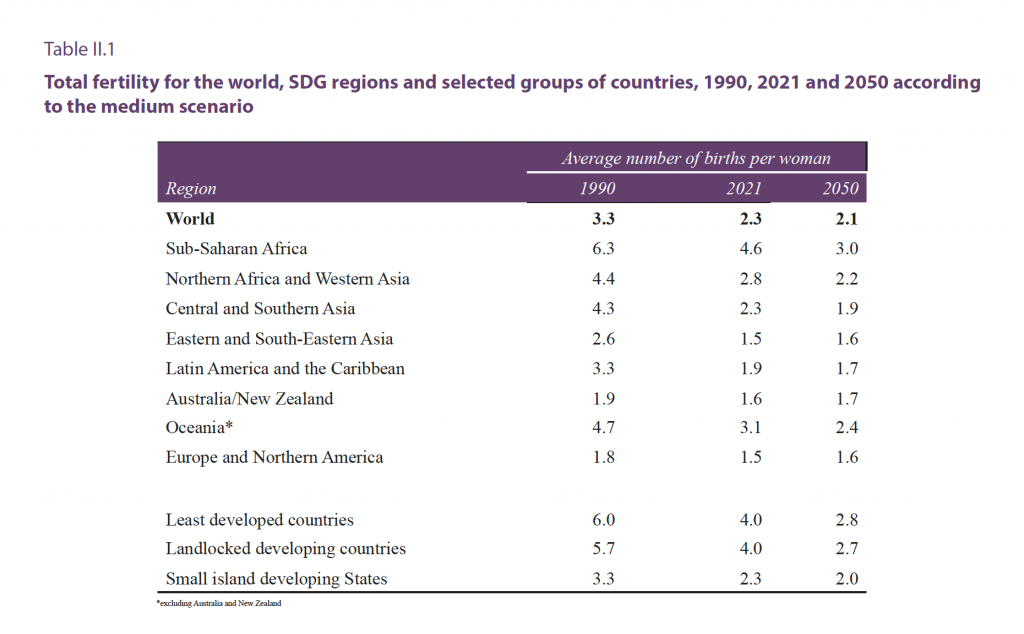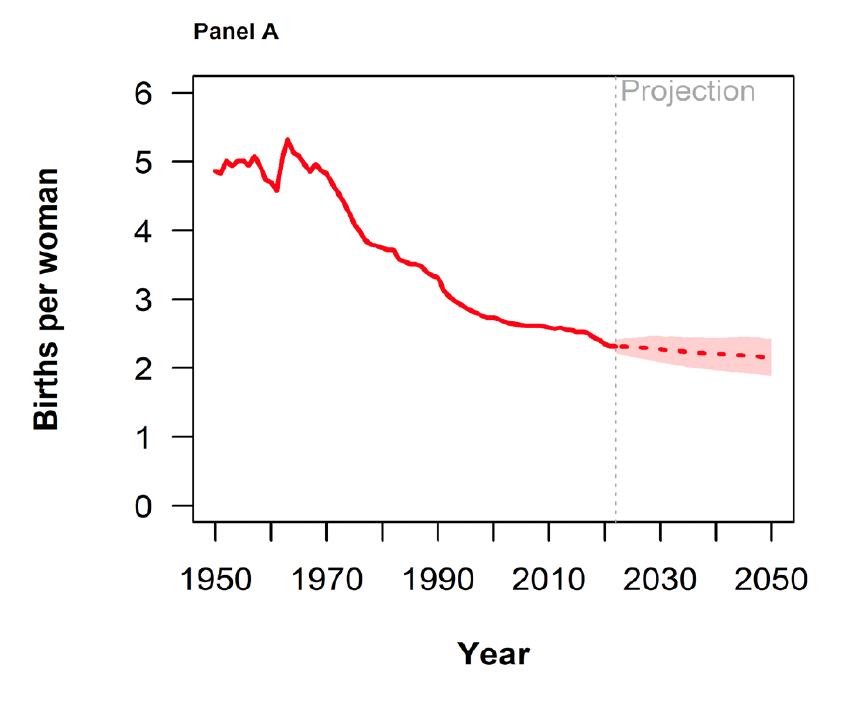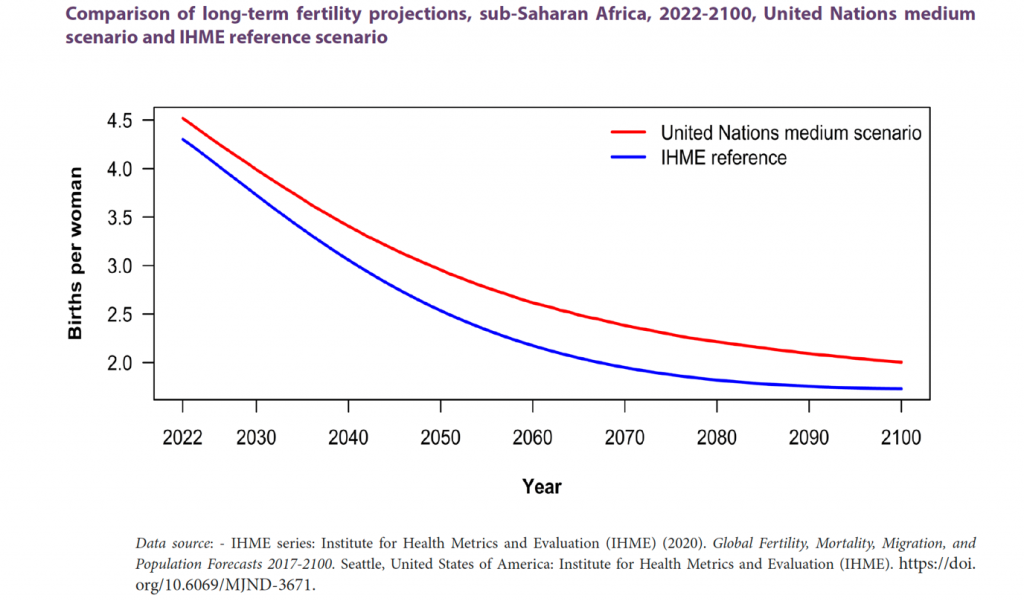 The 46 least developed countries (LDCs) are among the world's fastest-growing. Many are projected to double in population between 2022 and 2050, putting additional pressure on resources and posing challenges to the achievement of the Sustainable Development Goals (SDGs).
In 2021, fertility levels high enough to sustain positive population growth were found in sub-Saharan Africa (4.6 births per woman), Oceania excluding Australia and New Zealand (3.1), Northern Africa and Western Asia (2.8), and Central and Southern Asia (2.3)
Some countries, including several in sub-Saharan Africa and in Latin America and the Caribbean, continue to experience high levels of adolescent fertility, with potential adverse consequences for the health and well-being of both the young mothers and their children. In 2021, 13.3 million babies, or about 10 per cent of the total worldwide, were born to mothers under 20 years old.
The share of the global population aged 65 years or above is projected to rise from 10 per cent in 2022 to 16 per cent in 2050.
The populations of 61 countries or areas are projected to decrease by 1 per cent or more between 2022 and 2050, owing to sustained low levels of fertility and, in some cases, elevated rates of emigration.
_Total fertility has fallen markedly in recent decades for many countries. Today, two-thirds of the global population lives in a country or area where fertility is below 2.1 births per woman, roughly the level required for zero growth in the long run for a population with low mortality.
_Among countries with at least half a million people, the largest relative reductions in population size until 2050, with losses of 20 per cent or more, are expected to occur in Bulgaria, Latvia, Lithuania, Serbia and Ukraine.
| Annex | Guide of Abbreviations and Acronyms |
| --- | --- |
| CSW | Commission of the Status of Women |
| Fp2020 | Family Planning 2020 |
| FP/RH | Family Planning and Reproductive Health Care |
| RHSC | Reproductive Health Supplies Commission |
| SDG's | Sustainable Development Goals |
| SRHR | Sexual and Reproductive Health and Rights |